4 stars, 6 hands, 9 courses.
All on April 18 at the GOLVET.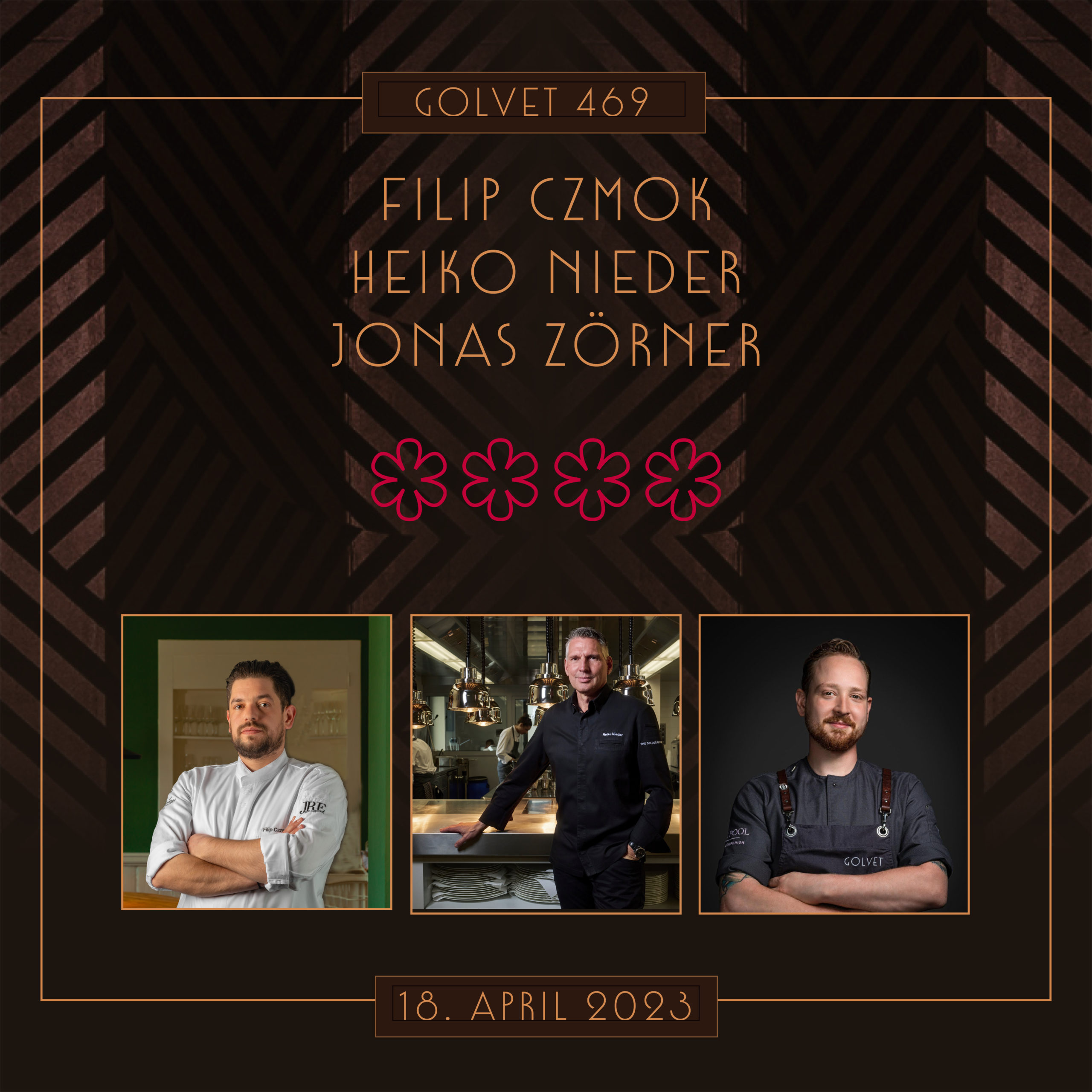 Reception with champagne / aperitif from 6:30 p.m.
Start 7 pm
9 courses "Best-of" Filip Czmok, Heiko Nieder and Jonas Zörner
Wine accompaniment / non-alcoholic accompaniment, softs, coffee, beer, water and aperitifs
Unfortunately, there are no more tickets available.
But there are already more events at the GOLVET on 4 June (and 14 September).
On 4 June you will have the opportunity to experience "Easy Dining" on a Sunday at the traditional BARTENDERS BRUNCH. On 14 September, Joachim Gerner and Michael Kempf from the Michelin-starred restaurant FACIL will come to us as guest chefs and, together with Jonas Zörner, present you an extraordinary 8-course menu.
THE MENU OF THE GOLVET 469
A selection of the "Best-of" by Filip Czmok, Heiko Nieder and Jonas Zörner.