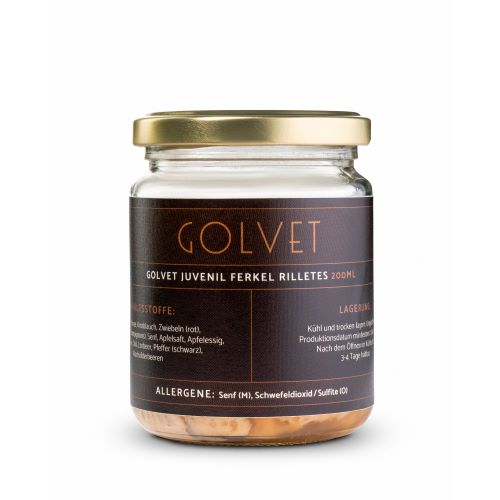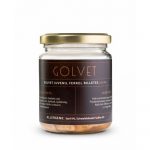 Golvet Juvenil piglet Rillettes 200 ml
16.00 €
Piglet Rillettes spread in premium quality
Description
Additional information
Reviews (0)
Details
This premium product was gently cooked at low temperature and then
into a delicious and hearty spread. With fine
tarragon mustard and fresh apple juice we complete our Rillettes and
make this product indispensable on every breakfast table.
Additional information
Volume

200 ml

Ingredients

Pork, leek, garlic, onions (red), mushrooms (shitake, champions )
Mustard, apple juice, apple vinegar, salt, sugar, chili, bay leaf, pepper (black), juniper berries

Allergens

Mustard (M)
Sulfur dioxide /Sulfites (O)

Storage

Store in a cool and dry place.
Can be stored unopened for at least 1 year from date of production.
Shelf life 3-4 days after opening in refrigerator.