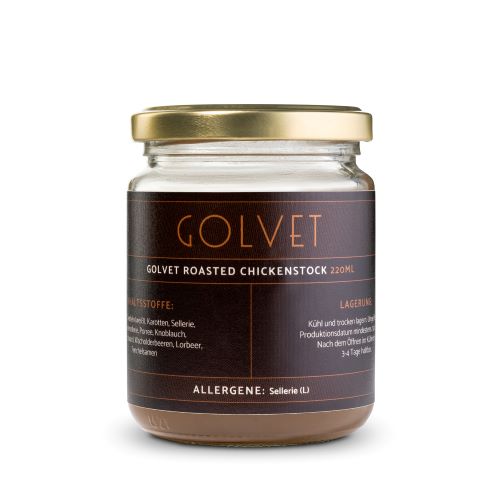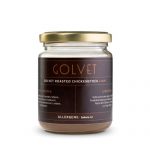 Golvet Roasted Chickenstock
8.00 €
Chicken stock with hearty spice
Description
Additional information
Reviews (0)
Details
Whether sauces, bouillon or delicious soups, our poultry stock made from meaty roasted organic free-range chicken carcasses is the ideal basis for taste-intensive cuisine.
Without the addition of artificial flavor enhancers or colorants, our product is based exclusively on selected organic products.
Additional information
Volume

220 ml

Ingredients

Chicken, onions (white), carrots, celery, celery, leek, garlic
Pepper (black), juniper berries, laurel, fennel seeds

Allergens

Celery (L)

Storage

Store in a cool and dry place.
Can be stored unopened for at least 1 year from date of production.
Can be kept in the refrigerator for 3-4 days after opening.