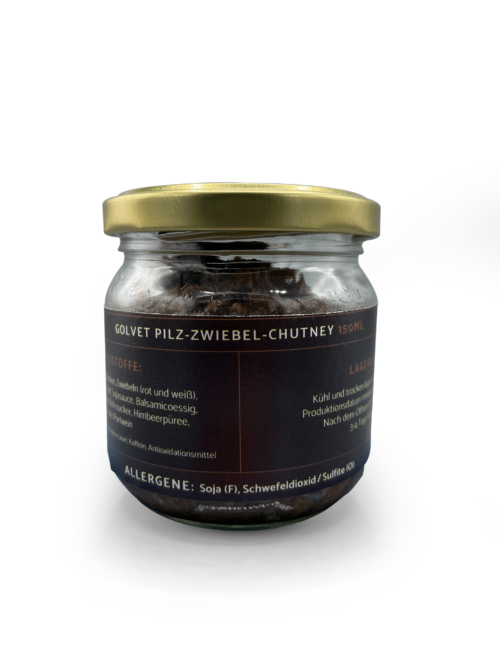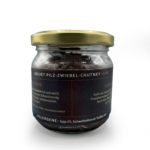 Golvet mushroom-onion chutney
11.00 €
Umami mushroom chutney with onions and garlic
Description
Additional information
Reviews (0)
Details
So deep and dense in taste and 100% vegan – the full power of pure vegetables.
Due to the high percentage of different mushrooms, as well as roasted onions and garlic
this chutney brings an incredible amount of umami with it and is based on
completely on sustainably selected organic vegetables.
Additional information
Volume

150 ml

Ingredients

Mushrooms (Champions, Shitake), onions (red and white), garlic, beet juice, soy sauce, balsamic vinegar, raspberry vinegar, brown cane sugar, raspberry puree, cola, red port

Dye E150d, acidifier phosphoric acid, caffeine, antioxidant

Allergens

Soybean (F)
Sulphur dioxide / sulphites (O)

Storage

Store in a cool and dry place.
Can be stored unopened for at least 1 year from date of production.
Shelf life 3-4 days after opening in refrigerator.