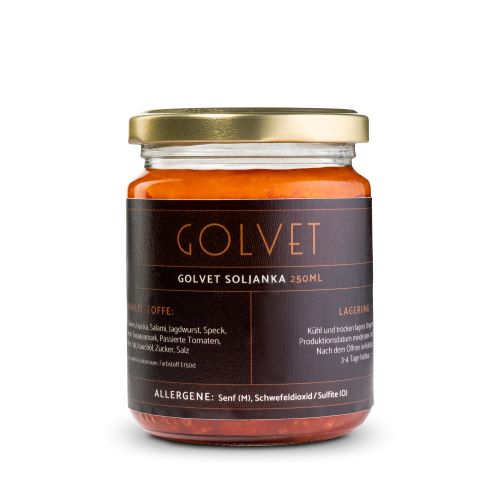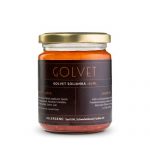 Golvet Solyanka
8.00 €
Original Solyanka from finest products
Description
Additional information
Reviews (0)
Details
We take the classic to a new level.
Fresh peppers, tomatoes, pickles, bacon and other sausage specialties – hiking with us
no cheap products in the supposed leftover food.
Only the best vegetable and meat products were processed to revive this irresistible original.
Additional information
Volume

250 ml

Ingredients

Onions, pickles, paprika, salami, hunting sausage, bacon, ham (pork), tomato paste,
Strained tomatoes, beet juice, smoke oil, sugar, salt

Antioxidant ascorbic acid, dye E150d

Allergens

Mustard (M)
Sulphur dioxide / sulphites (O)

Storage

Store in a cool and dry place.
Can be stored unopened for at least 1 year from date of production.
Can be kept in the refrigerator for 3-4 days after opening.