Impressions from the menu: Classic and vegetarian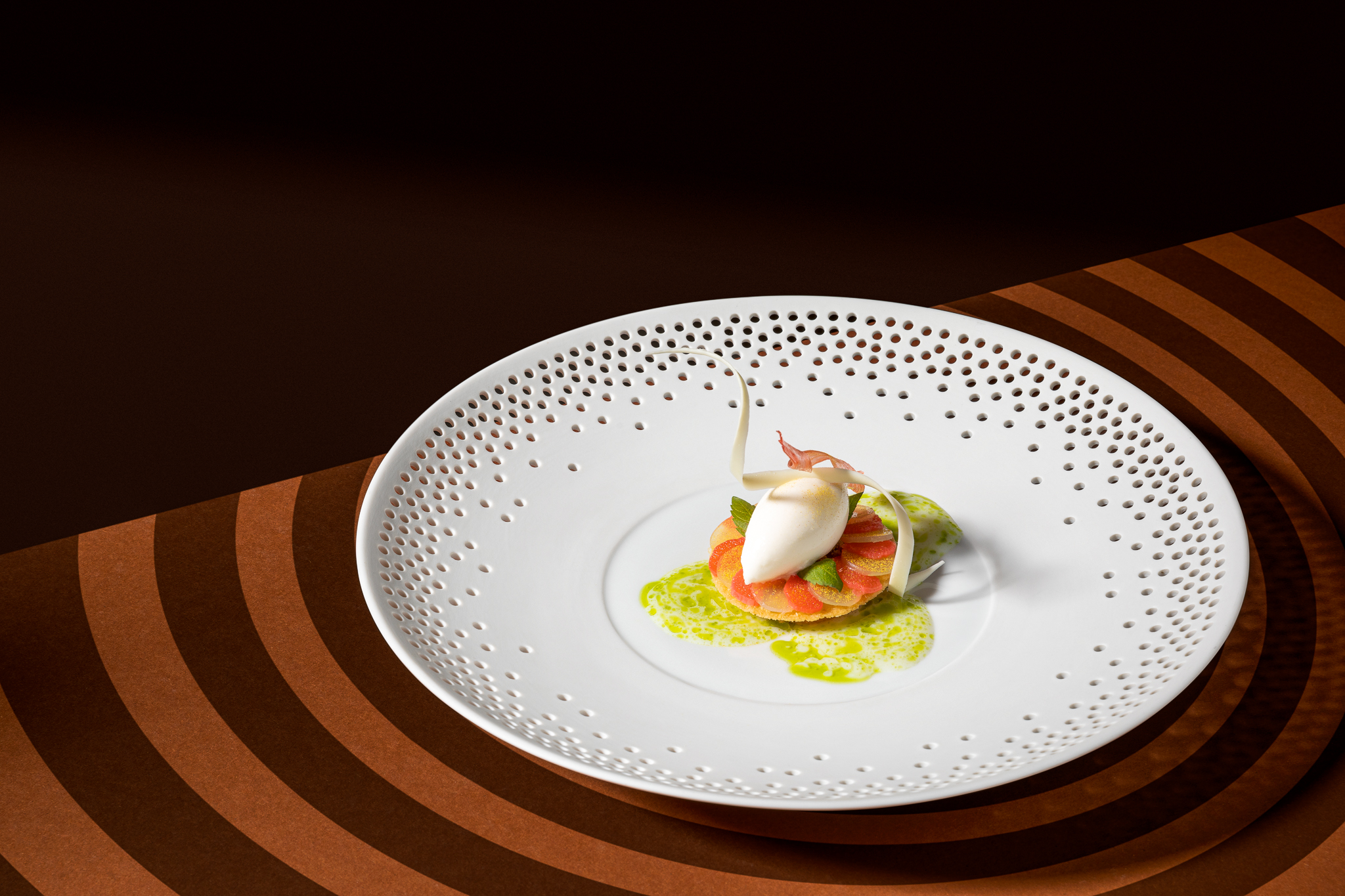 What makes Berlin culinary is its versatility. GOLVET is just as diverse. Chef Jonas Zörner ("Berliner Meisterkoch 2022") and his team offer culinary excellence and perfect craftsmanship. 100% product-focused and as sustainable and regional as possible is the credo of GOLVET. THE Sommelier sets his own accents with unusual wine or drink accompaniments, while José Kolbe serves creative drinks at the bar.
For the little companions of culinary-enthusiastic parents, there are favourite dishes in star quality.
OF COURSE, COCKTAIL CONNAISSEURS ARE ALSO WELCOME. ENJOY THE GOLVET BAR ON THE 8TH FLOOR.
With "Cuisine Bartending", bar manager José Kolbe consciously takes up the concept of the kitchen and translates it into its own complementary bar concept. The aim is to create a harmonious symbiosis of kitchen and bar.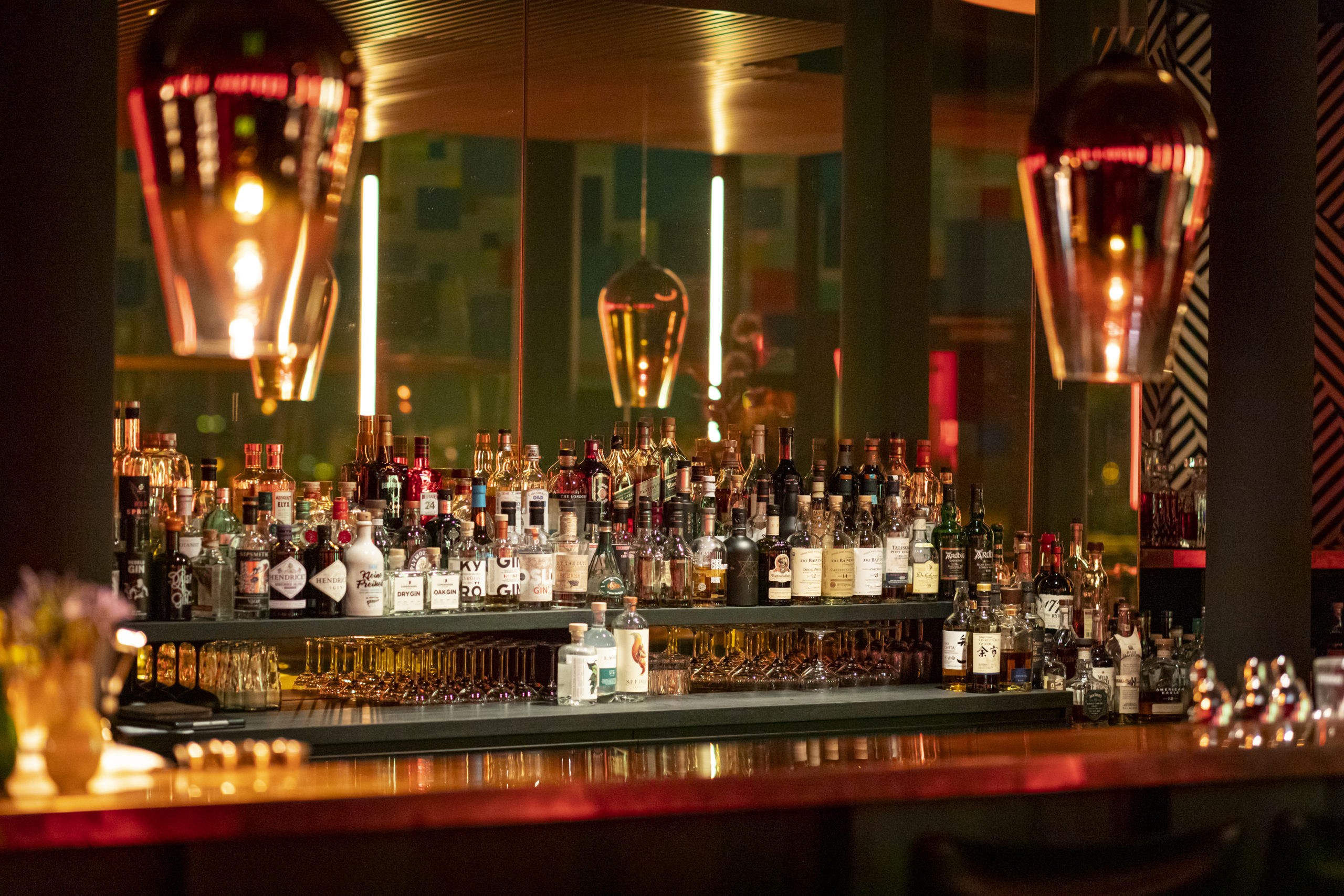 WE LOOK FORWARD TO YOUR VISIT.
TAKE A SEAT AT OUR BAR WITH A PANORAMIC VIEW OF THE CAPITAL
WITH A VIEW OVER THE ROOFTOPS OF BERLIN.
The foursome of the GOLVET:
Chef de cuisine Jonas Zörner, Sous Chef Stefano Martinelli,  Restaurant manager Martin Wolf and Bar Manager José Kolbe (from left to right
OPENING HOURS & DIRECTIONS
Address
GOLVET Restaurant
Potsdamer Str. 58, 10785 Berlin
Public transportation
BUS-Station: Potsdamer Brücke, lines: M29, M48, M85
Opening hours
Wednesday – Saturday 6:00 – 10:45 p.m.
Please note that the kitchen is open on Wednesdays and Thursdays from 6:00 – 9:00 pm and on Fridays and Saturdays from 6:00 to 9:30 pm. Before public holidays, the kitchen is also open from 6:00 to 9:30 pm.
Between 23.07. – 14.08.2023 we are closed due to summer holidays.
We are looking forward to your next visit!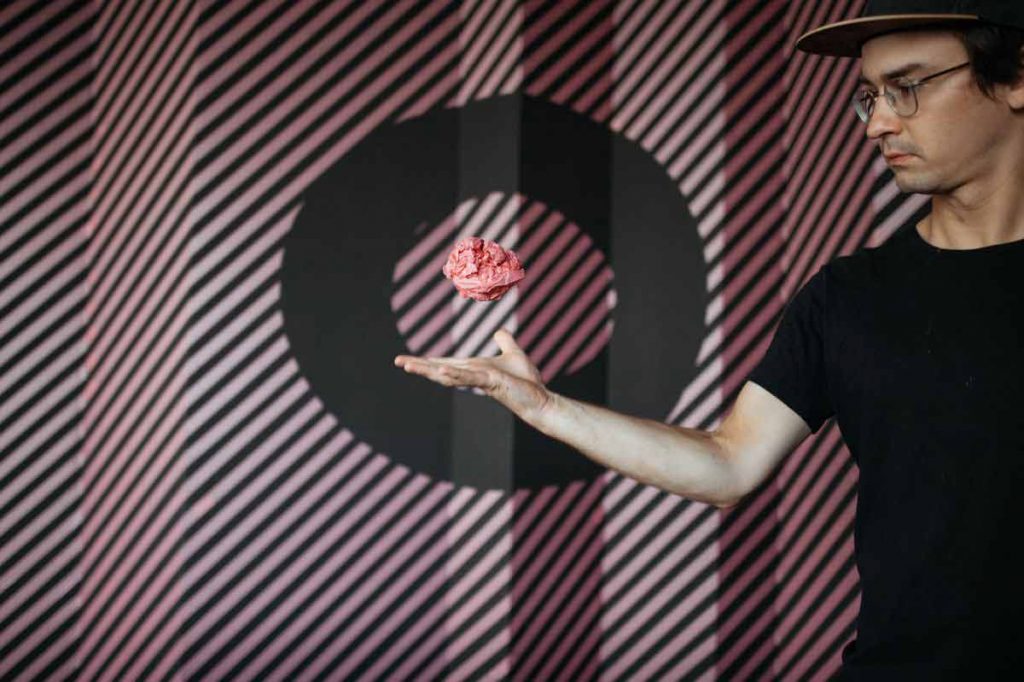 Top gaStronomy meetS urban art